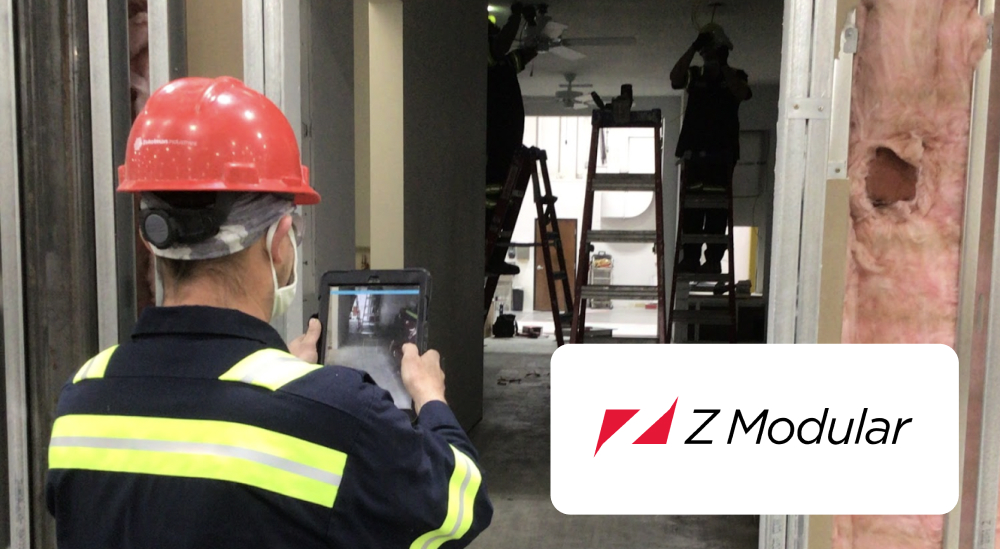 Z Modular Adopted Offsight To Streamline Their Business Growth and Expansion
Z Modular, a subsidiary of industry steel giant ,
Zekelman Industries
implemented
Offsight's project management software
at their Chandler, AZ, Killeen, TX and Kitchener, ON manufacturing facilities to streamline product quality and production progress tracking. Offsight's software helps manufacturers maximize scalability in their process, coordinate with many internal and external project stakeholders and provides a level of flexibility necessary to accommodate Z Modular's wide variety of commercial, hospitality, and multifamily modular projects.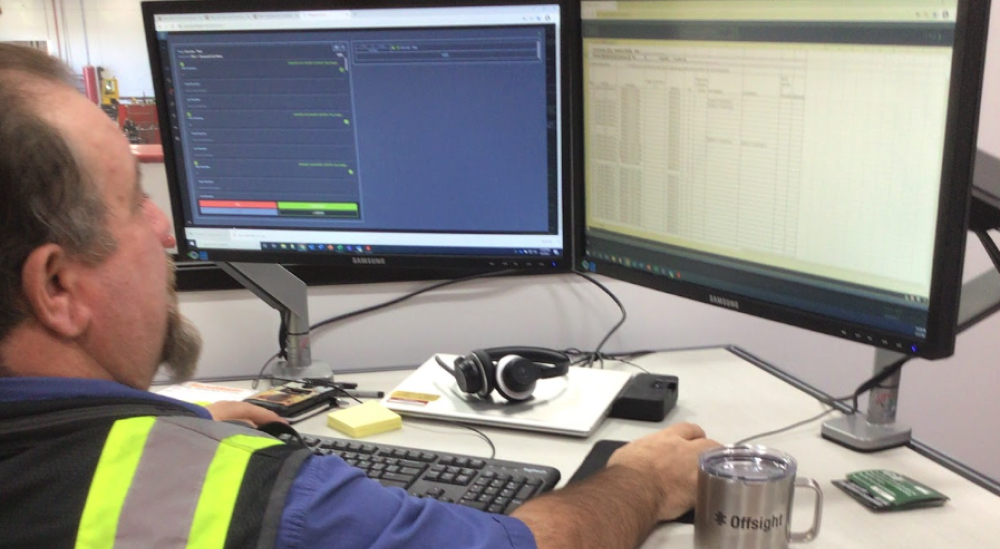 Deploying Offsight For Scale
For Z Modular, one of the primary advantages of Offsight's solution is the ability to visualize a quality and production process in real-time and easily scale it across several large factories. This is a critical time-saver for general managers who require
executive reporting
on the product level across factories and for coordinating with general contractors during installation at the job site.
Offsight's software can be set up based on each factory's existing manufacturing workflow process. By leveraging a
defined set of features in Offsight
, operators and quality managers can set up their factory visualization, flag and resolve quality issues, and report project progress to stakeholders with images. This ensures an easy and seamless implementation process.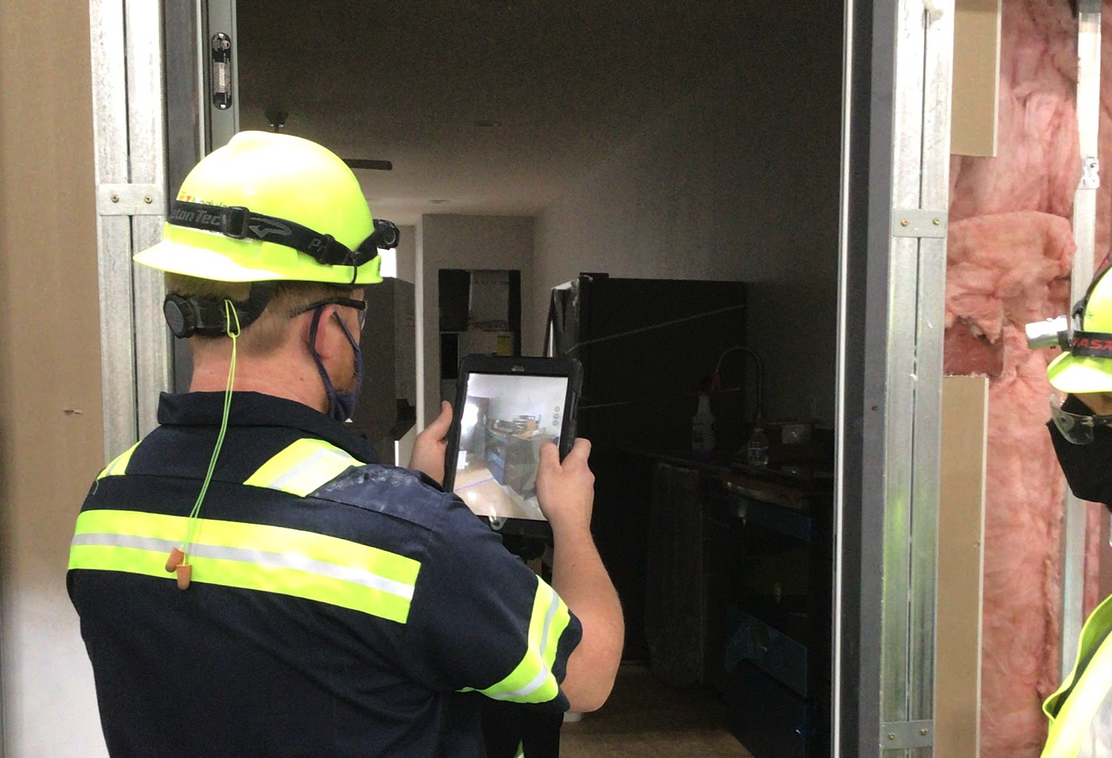 For enterprise manufacturers like Z Modular, spending additional time and effort deploying custom solutions at each factory site is very costly and time consuming. Unlike custom solutions, Offsight was implemented at Z Modular's
220,000 sq ft Chandler, Arizona factory
in record time. A second
230,000 sq ft factory in Killeen, Texas
was onboarded in a matter of weeks by simply spinning up a new Offsight account, adding in a different set of checklists and users into Offsight's software. The highly customizable factory layout and workflow enables processes modifications for differences in state and regulatory reporting. This was valuable in scaling shortly afterwards to Z Modular's Kitchener, ON location in Canada.
Once Offsight's software was implemented at several factories, executives and managers were able to track production progress and quality for all live projects, and manage activity across factories through Offsight's Live Dashboard.
‍
Platform Flexibility and Integrations Enable Offsight to Handle A Diverse Range of Projects
A core part of implementing Offsight's software in the enterprise setting is the ability to accommodate a wide range of projects as production processes may vary even between projects at the same factory. Offsight is able to address this operational challenge in project-based manufacturing by allowing project managers to create unique Product Types Groups which avoids costly customizations and maintains scalability.
"Offsight provides an easy and effective way to track production progress on our modular factory floor across multiple locations. With projects running simultaneously across the country, Offsight helps bridge the important communication gap between different project stakeholders and ensures all issues are resolved in a timely manner and schedule dates are achieved."
Z Modular
Plant Manager

‍
‍
‍
‍Offsight's Management Tool allowed Z Modular to add, remove, or hide workstations based on specific project needs. This also enabled Z Modular to scale across factories as very large commercial and multifamily projects may require additional production capacity to construct multiple buildings. Offsight's integration capabilities allow enterprise manufacturers to share product specific information with general contractors who use onsite project management software. This ensures no data is lost during the design-build process and all team members can seamlessly access all assembly, quality and certification checklists related to the module within the Offsight App.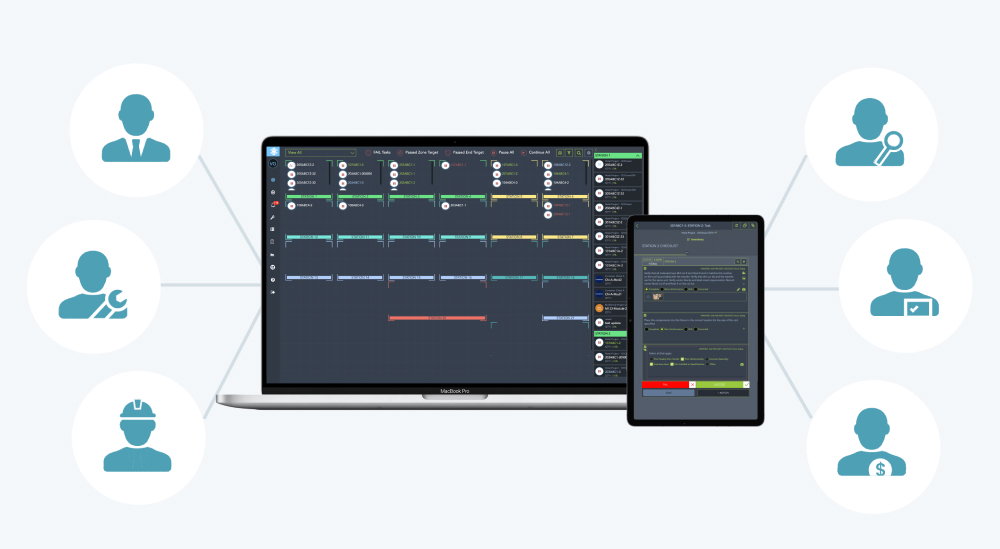 Offsight's Unlimited User Pricing Unlocks Full Enterprise ROI
Z Modular was able to drive full enterprise wide ROI with
Offsight's Unlimited User Pricing
model. Offsight's pricing allows clients to access our full functionality and drive value across all departments, from production and quality management to inventory control and client services. Furthermore, Enterprise clients who need to provide daily reporting to management can easily add executive leadership and implement multi-factory access for business-wide visibility.
Finally collaborating with other project stakeholders like owners, third party inspectors and onsite installers can be done seamlessly by linked user account access to the enterprise account and sharing controlled access to these stakeholders at no added cost.
‍
"Offsight's Unlimited User Pricing is a perfect fit for an enterprise business like Z Modular. We are easily able to access all of Offsight's production management, quality, labor and materials functionality at one set price, which gets us full value add. Furthermore we can add our clients, third party inspectors and project partners to meet their visibility and collaboration expectations on major projects."
Z Modular
Ky Ghosh, Director of Manufacturing